Get Started with VM Dashboard
Now you have a complete and continuously updated view of all your VM assets, in one place within the VM app ! When VM dashboard is enabled you'll see the VM Dashboard options on the top menu.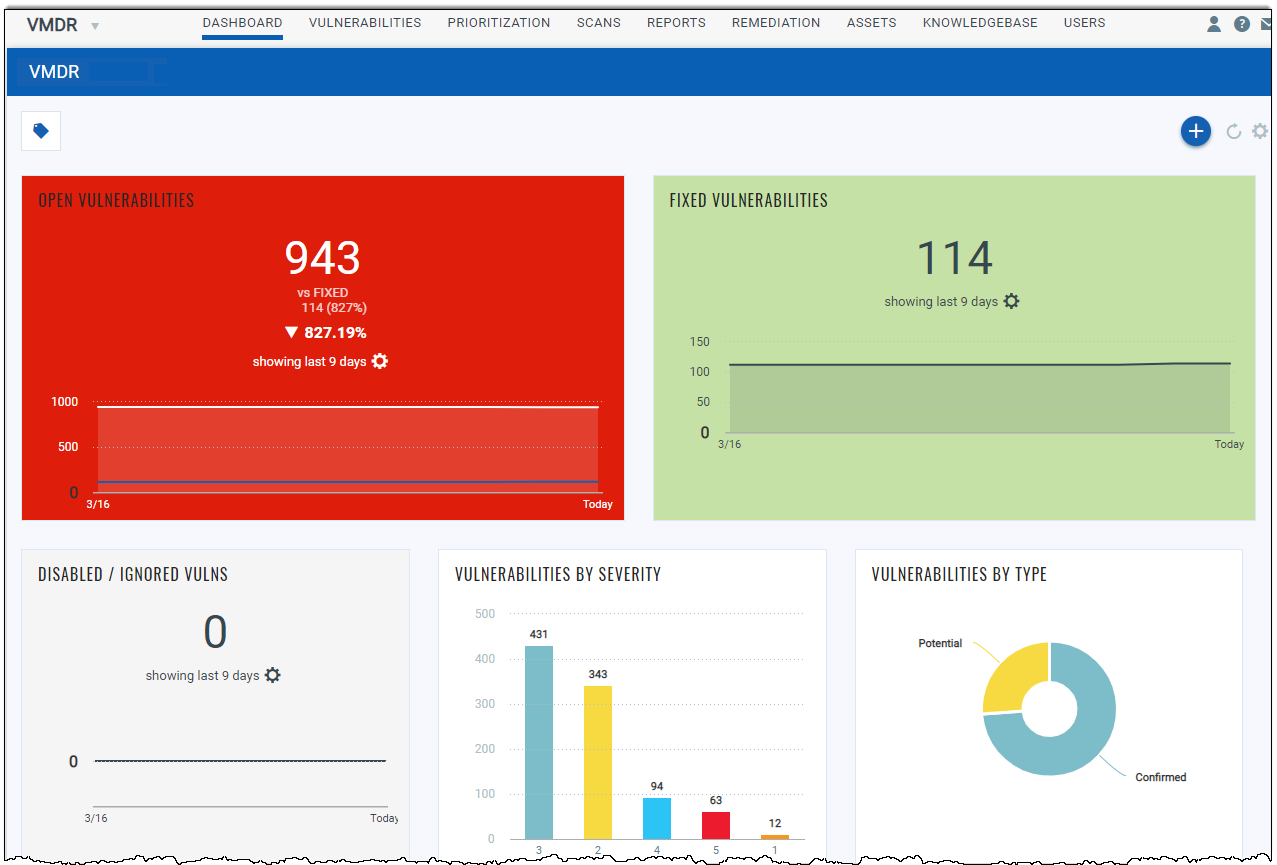 Search all your assets
Use guided search capabilities to help you search all your VM assets, anywhere - on-premises, endpoints, and clouds - with 2 second visibility, using powerful search capabilities. Your latest vulnerability and security results are correlated from VM scans and cloud agents.
Get views you're interested in
Quickly create dynamic dashboards to customize your vulnerability posture view. These help you visualize your assets and get views that are updated in real time. It's easy to configure widgets to see exactly what you're interested in and you can add as many dashboards as you like.
It's easy to get started! You'll see options to 1) add your own dashboard widgets, and 2) manage your dashboards.